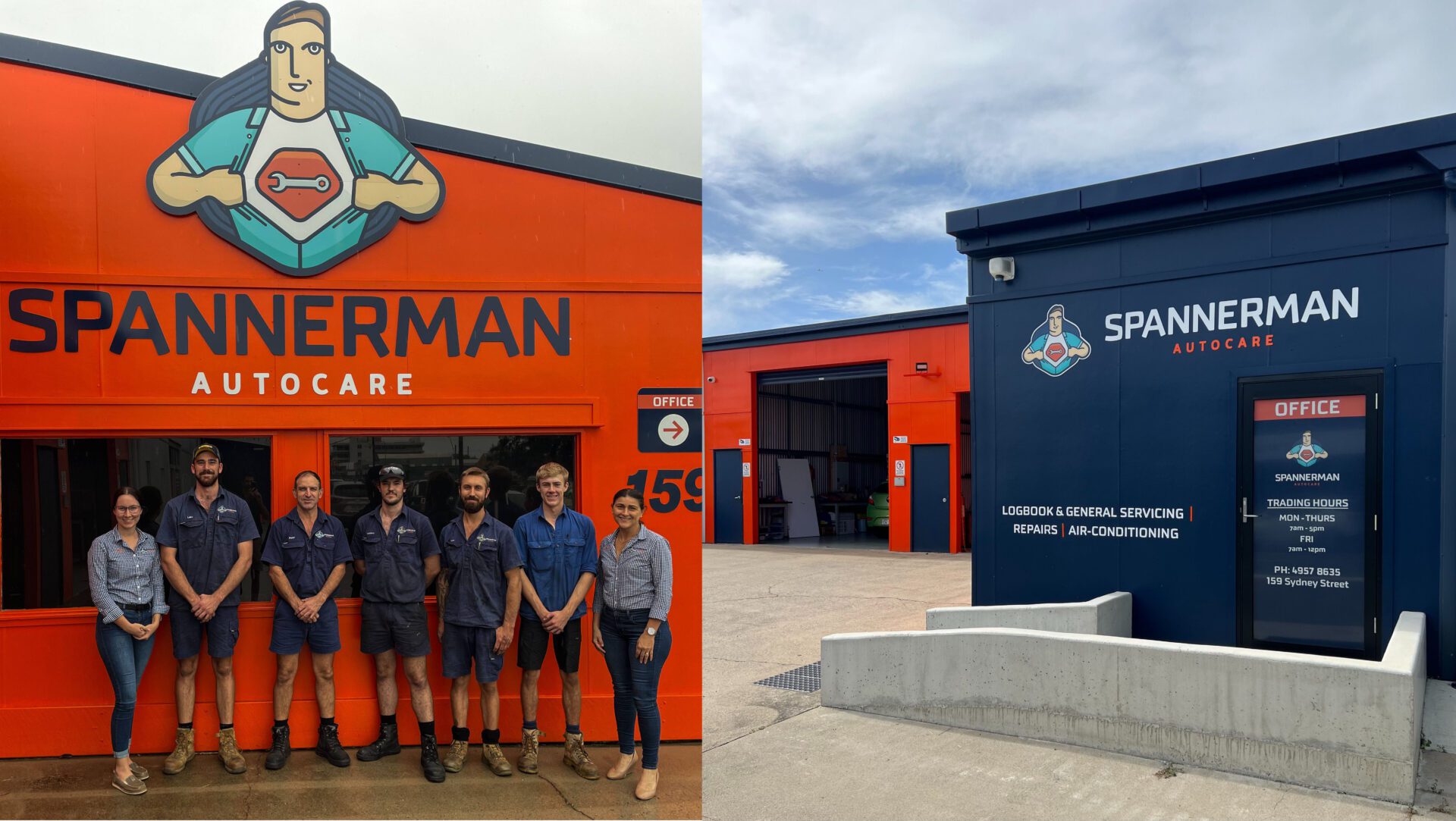 About us
Spannerman Autocare is your Mackay based, independent mechanic providing a range of autocare services to the highest quality whilst upholding a strong focus on good old-fashioned customer service.
We believe in treating people right, being dependable and doing a good job which is at the core of what we do here at Spannerman Autocare. We're the mechanics you can trust to look after your vehicle.
We strive to go above and beyond for each and every customer as we understand how much you rely on your vehicle every day. Spannerman Autocare will give you the peace of mind that your car is safe, reliable and has been looked after correctly.
At Spannerman Autocare our vehicle hoists are fully engineered and certified and can accommodate passenger vehicles, light trucks (max GVM 4.5T) and 4WDs .
Who is Spannerman Autocare?
Peter Miotto, owner/director of Spannerman Autocare, is a highly regarded qualified mechanic with over 30 years' experience. His experience spans many industries from automotive, mining, agricultural and marine equipment.
After many years working in the Mining industry, Peter & Sarah purchased a mechanical workshop in 2012 and rebranded to Spannerman Autocare in 2016. The business has grown from strength to strength with a small, but expanding team of trustworthy and thorough mechanics, backed by the friendly administration staff.
Peter believes in looking after your vehicle like it's his own, providing customers with vehicle mechanical knowledge, while teaching and working alongside his team of mechanics who understand that safety is paramount.
About us
We believe in doing things right: taking care of our customers and the cars they drive.
Services
Spannerman Autocare provides an extensive range of high quality vehicle maintenance.
Contact Us
Feel free to phone us or head to our contact page to send us an email.